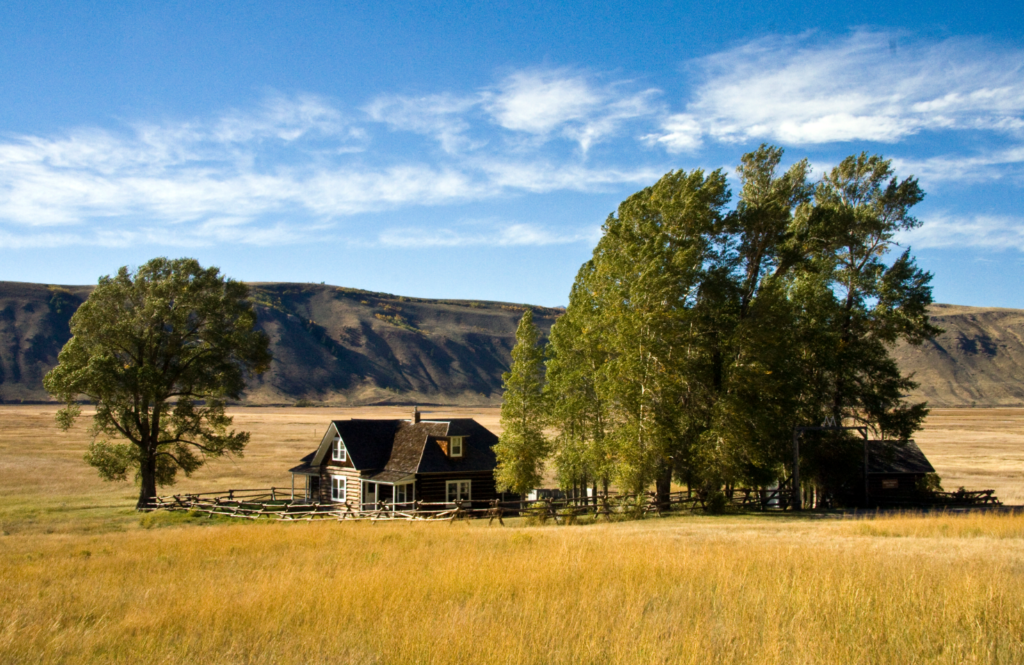 When it comes to family vacations you want something fun, exciting, and perhaps even a little different. Ranch vacations can be quite the experience for the whole family. Here is a list of the top ten ranch vacation spots!
Triple Creek Ranch
Triple Creek in Darby, Montana is a fantastic ranch getaway spot! This luxury ranch has striking surroundings, log cabins, passing horses, almost everything from right out a movie or a book. The activities span from hiking, fishing, and even helicopter tours of Glacier and Yellowstone national parks.
The Resort at Paws Up
Located in Greenough, Montana, The Resort is another amazing family vacation spot! Not only is it surrounded with beautiful nature, but this resort offers activities for everybody, including; archery lessons, pony rides, and even fire pits and camping. No matter what your age here, The Resort at Paws Up is a lot of fun for the whole family.

Devils' Thumb Ranch
Devils' Thumb in Tabernash, Colorado is another fun family ranch spot! This old, historic ranch has quite a fun and unique story behind it that you can learn all about. The resort offers ice skating on the frozen lakes and zip-lining during the Summers.

Tanque Verde Ranch
Tanque Verde in Tucson, Arizona is a fun and adventurous ranch spot! This unique desert ranch celebrates being off the grid. They do not have TVs, and offer only outdoor activities such as fishing, horseback riding, hiking, and adventurous type activities. The saloon here also offers some delicious BBQ and homemade chocolate truffles that are sure to leave your mouth watering.

Paradise Ranch
Paradise Ranch in Buffalo, Wyoming is truly in the middle of nature itself! It is surrounded by lush meadows, breath taking scenery, and snow-capped mountains. They host chicken chasing games, a kid's rodeo, and more! Also, you can make s'mores by a fire and even camp too.
Rawah Ranch
Rawah Ranch in Northern Colorado is a beautiful mountain/river escape, along with horseback riding, fly-fishing, hiking, and plentiful children's programs, there is so much to do here and it's in such a lovely, serene area.
-Stagecoach Trails in Yucca Arizona, is full of fun and exciting things to do! They have a moonlit wagon ride through the trails, a petting zoo, archery, fishing, and so much more!
Mountain Sky Ranch
Mountain Sky Ranch in Emigrant, Montana is another beautiful spot for a ranch vacation. From horseback riding, art and crafts, scavenger hunts, fishing, and great food, it's a blast for the whole family. It is also close to some museums and amazing restaurants that you should experience while you're there.

Rankin Ranch
Rankin Ranch in California is yet another fun spot! They have hiking, fishing, biking, and for the kids they have talent shows, boat races, scavenger hunts, and so much more!

Gros Ventre
Lastly, there is Gros Ventre Ranch in Moose, Wyoming. This ranch offers a special mountain cuisine for its guests. There is plenty to do here too, such as; fishing, hiking, horseback riding, and many children's activities too, including a park to play at.