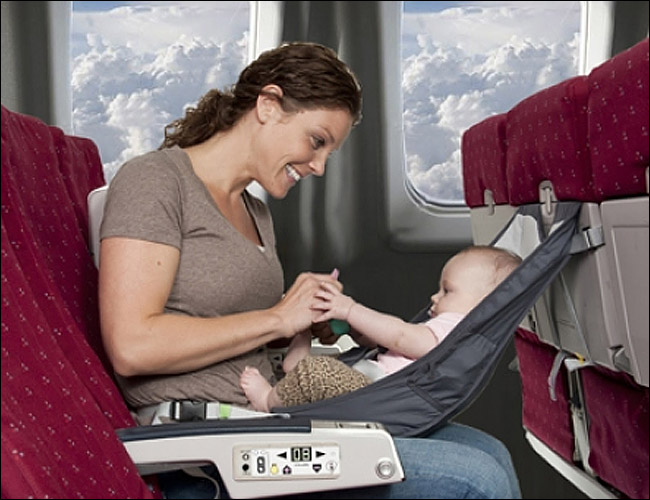 The good news is that with a little planning you and your family can travel safely with your baby. But before you take to the road, here are 6 things to do that will help your baby stay healthy while enjoying the trip.
1. Let your pediatrician know that you are planning a trip, and ask for advice on prescriptions or over the counter medications that can be used to avoid a flare-up, or minimize one should it occur. Depending on your destination they may be able to recommend a wealth of all kinds of resources that will help put your mind at ease, let you relax and enjoy the trip.
2. Bring your baby's portable pack and play that he is used to sleeping in. If you don't have one, this is an investment you'll be happy you made. Be sure to get it several weeks before you travel, so by the time you're ready to leave, it feels comfortable to him. This will allow you to use sheets and bedding that you know are safe and will feel more normal to your baby even though you may be sleeping in an unfamiliar hotel, family member or friend's home.
Keeping things as familiar as possible for your baby, particularly at bedtime, will reduce stress (both his and yours) and will allow him to rest well at night. And if baby sleeps everybody traveling with you will sleep too.
4. Be sure to bring extra clothing. This sounds like a no-brainer, but you really don't want to have to shop under pressure to find clothes that your baby can wear without causing a problem. Having to look for new clothes and only being able to find those made of materials that trigger symptoms is a nightmare that doesn't need to happen.
It may also be difficult and expensive to locate a store that offers organic clothing or has your baby's size. And maybe your schedule is too tight to have to take time to shop. Bringing extras that your baby has already worn, and preferably that have been washed once is added baggage you won't mind having.
5. A favorite toy or 5 will be greatly appreciated by your little one. Purchasing a spare of the favorite toy before you leave might save a lot of anxiety should it become lost in the shuffle from one place to another. This might seem like a waste of money on this side of the issue, but from the other side, that spare toy just might seem priceless.
Then, to your baby, it feels like bringing along a piece of home, and for you, it brings peace of mind. You never know what the air quality is going to be like where you're going, and having a portable high-efficiency particle arresting air purifier along for the ride means your baby has fresh clean air wherever you go. And fresh air is good for everyone else in the family too.