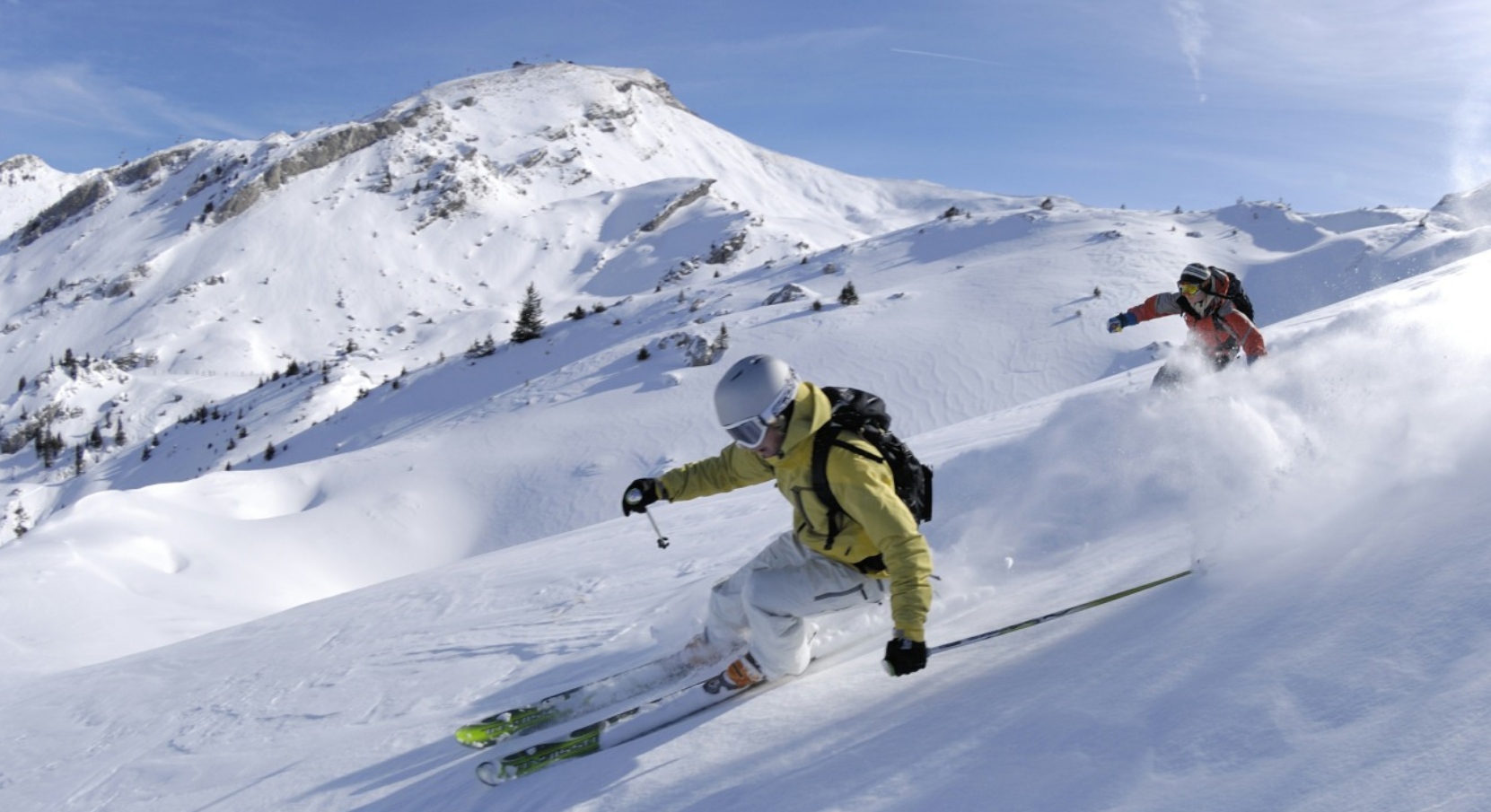 The mountainous terrain of Canada is well known for skiing and snowboarding in the world. The Rocky Mountains found in Alberta & British Columbia is one of the places people love skiing. Here are top 5 skiing destinations in the Rocky Mountains:
Whistler Blackcomb Ski Resort
This ski resort is the largest ski area in North America offering 33 square kilometers of ski and snowboarding area. Whistler Blackcomb is located at the base of Whistler Mountain and the area has a lot to offer besides skiing and snowboarding areas. There are shops, restaurants, hotels, entertainment venues, condos and bars too.
Panorama Mountain Village Ski Resort
This is both a ski and golf resort offers about 11.5 square kilometers of skiing and snowboarding. As for vertical drop, the resort ranks 5th after Revelstoke, Whistler Blackcomb, Jack Hole and Kicking Horse. You can get restaurants, condos, golf courses, bars and grocery stores at the bottom of the hill.
Revelstoke
The resort is about the same size as other major resorts in the area. However, after completion, Revelstoke will be the largest resort in North America with 10,000 acres to offer. Since the resort is located in higher altitude areas, the snow tends to be better and have a better quality.
Sunshine Village
Sunshine Village covers about 13.6 square kilometers of ski-able terrain in Alberta. The resort is easily accessible because it is about 15 minutes' drive from Banff making it one of the popular skiing destinations in the Rocky Mountains. If you are to visit Sunshine Village, the skiing season starts around November to late May depending on the weather.
Fernie Alpine Resort
Although it has a smaller size compared to other major resorts in the area, Fernie Alpine Resort attracts thousands of skiers and snowboarders annually. The resort is well known for its powder skiing which attracts numerous tourists. Fernie has 12 lifts that operate 112 different trails throughout the resort.
If you are planning to visit the Rocky Mountains to ski or snowboard, these are the top skiing destinations you can visit. You can research further about these destinations to be sure you will get what you are looking for specifically because we all have different tastes and preferences